Our Master of Wine, Mark Pygott, discusses why vintages are so important, how to use a vintage chart and how to store fine wine correctly onboard a yacht.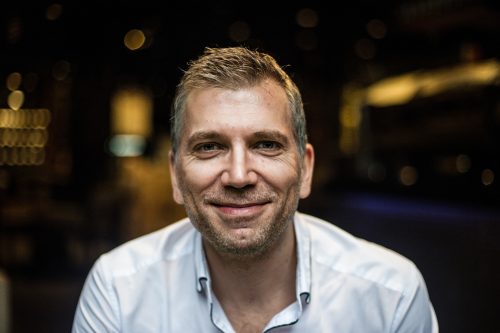 How did you become a Master of Wine?
The obvious answer is that I passed the exams, but why I chose to study for the MW in the first place is because I love the subject and because I wanted to feel that I had attained at least a degree of professional mastery within the industry in which I worked. The reality is that the more one studies the more you realise that the topic is so vast that the idea of any genuine mastery is little more than an illusion.
The Master of Wine exams are very intense as there are five theory papers and three practical (tasting) papers that total 21 hours, and you sit them all in one very stressful week. Most people never pass, with many finding the tasting part particularly difficult to pass. I feel very lucky to be one of the 415 wine professionals worldwide that get to call themselves a Master of Wine.
Why are vintages so important when it comes to buying fine wine for guests to drink on board a superyacht?
The grapes that are picked in Autumn and taken to the winery to begin their journey to becoming wine, are a year in the making. Of particular importance is the seven month growing season where the vagaries of the weather experienced during this time plays a significant role in determining the quality of every vintage.
Knowing what years/vintages were brilliant and when the wines made in these outstanding years will be drinking at their best is all part of making every guests' experience a memorable one. Having a well-stocked cellar is one thing but having one replete with wines from only the best years shows that those buying really know what they are doing.
How can you tell if a wine has aged well and is ready to drink?
To some degree, you have to trust the outward appearance of the bottle. For example, is the cork fully inserted into the bottle with no obvious leakage. If it isn't it can suggest that at some point the wine was exposed to too much heat causing the air in the bottle to expand and push the cork slightly out of the bottle. Beyond this, you need to rely on your wine supplier and the crew to know if a wine is ready to drink. Different vintages require different amounts of time to reach full maturity, a good wine supplier with experienced staff will be able to guide you in choosing the right wines for drinking now and for the future.
For someone who is less in tune with vintages, what would you recommend as a reference tool when buying fine wine for yachts?
I think the most obvious tool to use for yacht stewardesses is a vintage chart, such as the one Liam Steevenson MW and I have compiled at GWS. The idea is simple, to give the chief stewardesses confidence in both fine wine purchasing decisions, and to provide a simple training reference with which to educate service crew onboard.
How should fine wine be stowed on board a superyacht?
As always, wine should be stored horizontally so that the cork remains moist, away from direct sunlight, and ideally in an area where the temperature is relatively constant. Most cellars that are located below ground aim for a temperature between 7-13 degrees Celsius but this is not always possible at sea on a superyacht. Service crew should aim to keep any wines stored onboard for longer than 12 months at no more than 15 degrees.
What is the oldest bottle of wine you have tasted?
I have had a couple of bottles of Port from the 1880's, so that's 140 years old. Both were amazing and in perfect condition. They were so good that I almost cried.