Our specialist procurement team source and deliver the world's finest and most sought-after wines to luxury yachts around the world. Everything comes from quality, traceable cellars and is assured to arrive in perfect condition.
We offer unique and bespoke wine experiences to small groups and individuals. Whether you would like to visit a winery, explore a region with a guide or gain access to an exclusive cellar that is not open to the public.
Wine Training
& Education
.03
We offer globally recognised WSET education and qualifications of all levels, these courses are taught throughout the year in France, Monaco, Antigua, and the United Kingdom.
Our expert logistics team have been operating within the yacht industry for over two decades. They work with the most reliable couriers and agents, to deliver fine wine and spirits to you, no matter where you are docked in the world.
We are the leading supplier of fine wines and spirits to the yachting industry, with offices in all major yachting hubs worldwide. We understand the unique requirements of our clients and have an unwavering commitment to excellence, an extensive global network of suppliers and producers, and a passionate team of experts who can curate a portfolio of wines that rival the most exclusive cellars in the world.

Liam Steevenson, Master of Wine

CEO/Founder
Managing
your wine
all over the world
Introducing...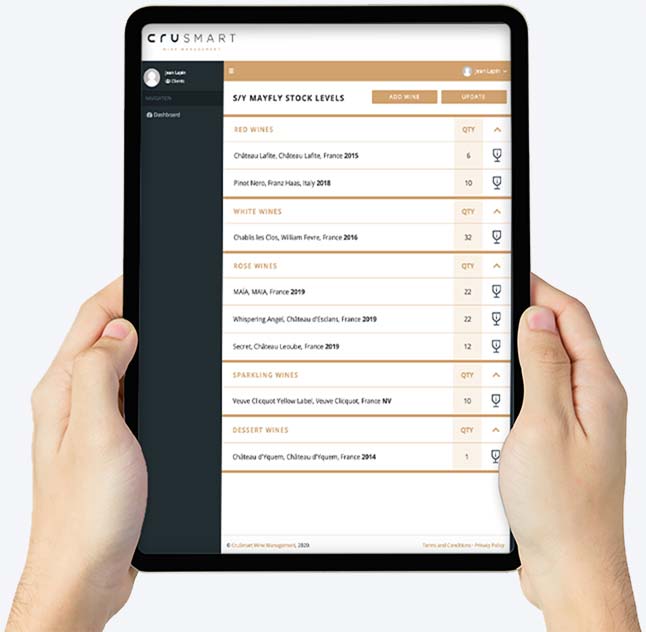 CRUSMART
A
ground-breaking
wine management application for the
yachting industry