Last month, we co-hosted an exclusive wine tasting with Hill Robinson Crew in the Astilleros de Mallorca shipyard. Our Oenologist, Romain Henrion, guided the team through an exciting selection of premium wines from around the world. After the wine flight, all attendees were invited to participate in a blind tasting competition – congratulations to superyacht chef Javier Paradinas from M/Y Star who took home the award for finest palate of the night!
It was a wonderful evening that was both fun and educational, crew members left feeling confident with their new sommelier-level wine knowledge.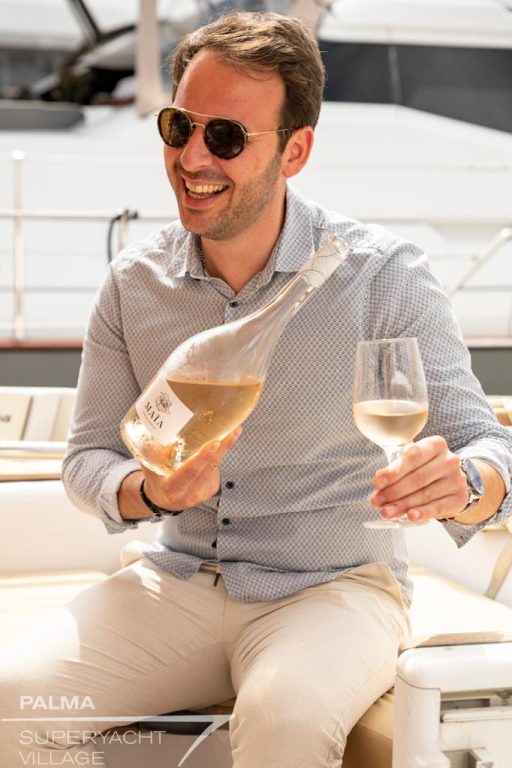 Romain Henrion is one of France's finest Vintners, known for producing internationally recognised wines and Champagne, including the 'Best Sparkling Rosé in the World' at the Champagne & Sparkling Wine World Championships 2020. Having grown up in Epernay, in Champagne, he has a strong viticulture heritage. Romain studied for ten years at the Université Toulouse and the University of Reims Champagne-Ardenne, he is WSET approved and a certified Oenologist. Romain has consulted for vineyards across Champagne, Bordeaux, Burgundy, South Africa and England – including four years at the legendary Champagne house, Deutz!
If you would like to ask Romain a question about fine wine, get in contact.