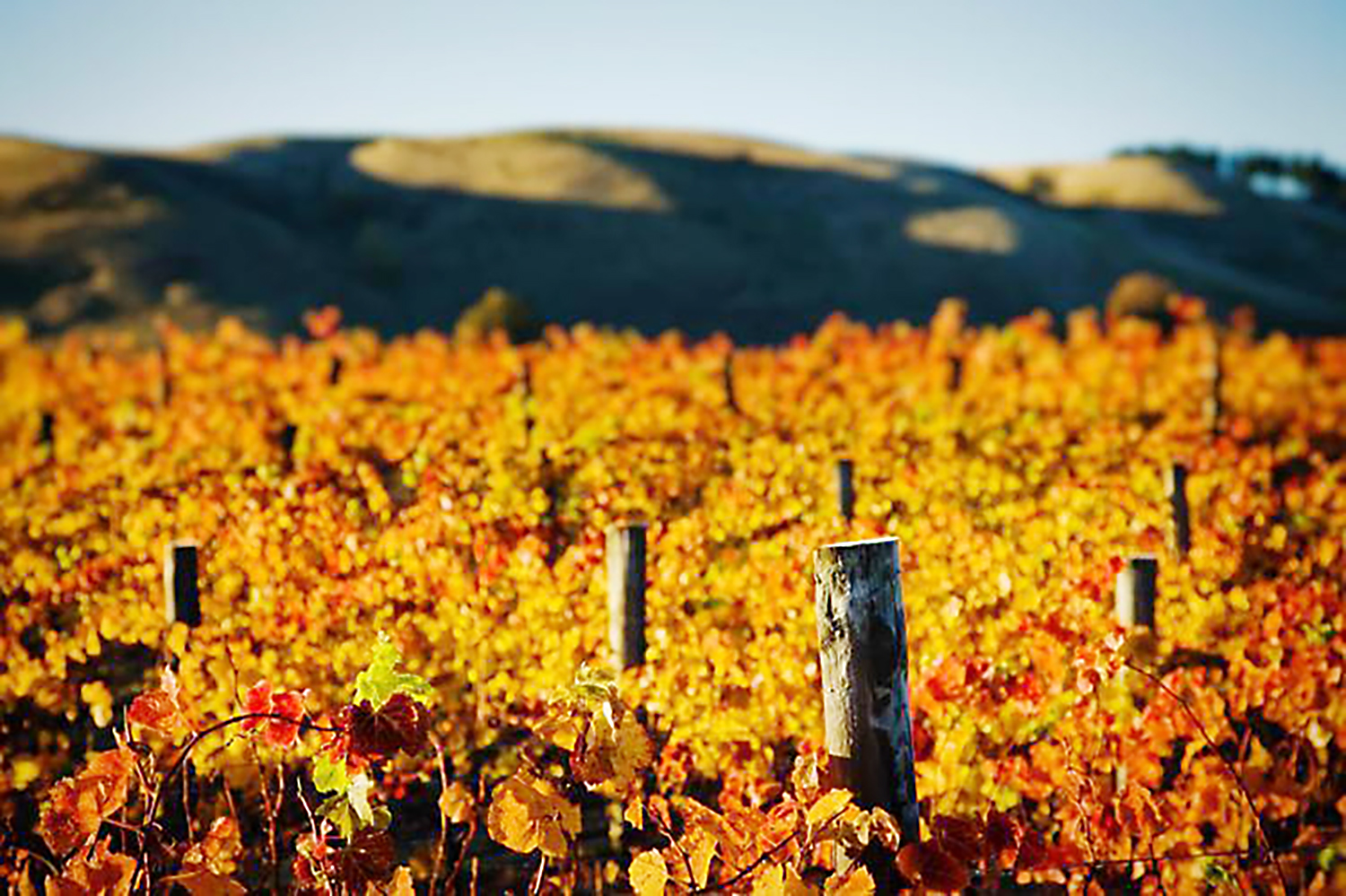 Few countries have quite such a defined image as New Zealand. Producing only 0.3% of the world's crop, its importance comes fromthe admiration the UK consumer in particular has for its wines.
The New Zealand wine industry is not only very new, it is also modern in terms
of the styles of wine it produces. In 1960, the country had only 1000 acres of vines, mainly around the Auckland area, largely planted with hybrids. Today there are over 55,000 acres planted and over 550 producers. For such a small and ocean-bound country, New Zealand offers a remarkable diversity of climate which has allowed it to succeed with distinctive varietals, most notably Sauvignon Blanc and Pinot Noir which have not been successful in other new world regions.
Marlborough, at the top of the South Island, is the largest and most well known wine region (the home of Cloudy Bay), where distinctive and exemplary Sauvignon Blancs are produced as well as high quality Chardonnay. Today New Zealand is considered as the leading source of Pinot Noir outside Burgundy, with such regions as Martinborough and Central Otago producing wonderfully pure, intense and beautifully balanced wine. Pinot Gris, Riesling and Merlot are also enjoying wonderful success throughout much of the North and South Islands' wine growing regions.
FINCHER & CO, Marlborough
& Central Otago
FINCHER & CO. is a reflection of single site viticulture in Marlborough and Central Otago, New Zealand. From the beginning this brand has been built around the importance of finding exceptional vineyards, that highlight the intrinsic qualities and diverse nature of Sauvignon Blanc & Pinot Noir. Patience in the vineyard is echoed inside the cellar, resulting in wines that reflect place rather than pure fruit character. Deliberately low residual sugar levels with both Sauvignon Blancs move even the entry level wine away from the norm, resulting in wines for the independent customer and the restaurant table. FINCHER & CO. showcases
the brilliance of New Zealand winemaking and ensures that the essence of
place and people is reflected in the finished wine.
FINCHER&CO Sauvignon Blanc, 2017 / 2018
Winery $6.18 Hamburg €4.70 London £4.27
FINCHER&CO 'The Dividing Line' Sauvignon Blanc, 2017
Winery $11.95 Hamburg €8.75 London £8.72
FINCHER&CO 'Show of Hands' Pinot Noir, 2017
Winery $14.95 Hamburg €10.75 London £10.72
Astrolabe, Marlborough, New Zealand
Named after the ship that in 1827 charted and explored the Marlborough Coast, Astrolabe is a personal project for winemaker Simon Waghorn and his wife, Jane. All Simon's skill and experience combine to capture the essence of Marlborough. Astrolabe wines express the purity and intensity of fruit flavours naturally afforded by the climate and soils of the Marlborough region. All the grapes are sourced from unique Marlborough sites, carefully chosen to add complexity and completeness in the wines. Simon is fascinated by the distinctive qualities of the Marlborough sub-regions, whether bottled alone or blended as part of the Marlborough classic.
Astrolabe 'Province' Sauvignon Blanc, 2016 / 2018
Winery €5.83 Hamburg €6.60
Astrolabe 'Kekerengu Coast' Sauvignon Blanc, 2016
Winery €6.67 Hamburg €7.40
Astrolabe 'Taihoa' Sauvignon Blanc, 2016 / 2017
Winery €10.83 Hamburg €11.55
Astrolabe 'Province' Chardonnay, 2016 / 2017
Winery €7.17 Hamburg €7.90
Astrolabe 'Wrekin' Chenin, 2016 / 2017
Winery €7.33 Hamburg €8.10
Astrolabe 'Province' Pinot Noir, 2016
Winery €8.33 Hamburg €9.10
Astrolabe 'Province' Pinot Gris, 2016
Winery €5.67 Hamburg €6.40
TE AWANGA ESTATE, HAWKE'S BAY
Te Awanga is a special piece of dirt. Planted 25 years ago by a group of friends in one of Hawke's Bay's oldest wine growing areas, they dreamt of making the region's greatest wines. They are still working on it but believe their vineyard
by the coast truly captures something unique. Te Awanga Estate is a range of
single estate wines that are rich, mouth-filling and long-lived.
Trademark represents the finest wines of the estate and are focussed expressions of Hawke's Bay Chardonnay and Syrah. To many they are the finest
wines of the region and fast becoming New Zealand icons.
The MISTER story...
Don't be fooled by his look, Mister is a modern Hawke's Bay love story: the love of the grape, the land, the adventure and the road that lead you there. Slightly left of centre, Mister is as clever as it is curious, bold as it is beautiful, dapper in dress-sense only and modern to the core. So banish the kerchief to your back pocket and settle in. Understated, never. Magnificent, always.
MISTER Sauvignon Blanc, 2017
Winery $7.30 Hamburg €5.30 London £5.72
MISTER Pinot Gris, 2016
Winery $7.30 Hamburg €5.30 London £5.72
MISTER Chardonnay, 2016
Winery $8.60 Hamburg €5.95 London £6.57
MISTER Rose, 2017
Winery $8.60 Hamburg €5.95 London £6.57
MISTER Syrah, 2015
Winery $10.90 Hamburg €7.50 London £8.02
Te Awanga Estate Sauvignon Blanc, 2017
Winery $8.78 Hamburg €6.17
Te Awanga Estate Pinot Gris, 2017
Winery $8.78 Hamburg €6.20
Te Awanga Estate Chardonnay, 2014
Winery $9.80 Hamburg €6.80
Te Awanga Estate Merlot Cabernet, 2013
Winery $12.95 Hamburg €8.50
Te Awanga Estate Syrah, 2013
Winery $12.95 Hamburg €8.50
Quarter Acre Chardonnay 2017
Winery $14.45 Hamburg €9.66
Quarter Acre Syrah 2016
Winery $16.00 Hamburg €10.62
Trademark Syrah, 2011
Winery $48.00 Hamburg €30.50
Trademark Chardonnay, 2015
Winery $35.00 Hamburg €22.50